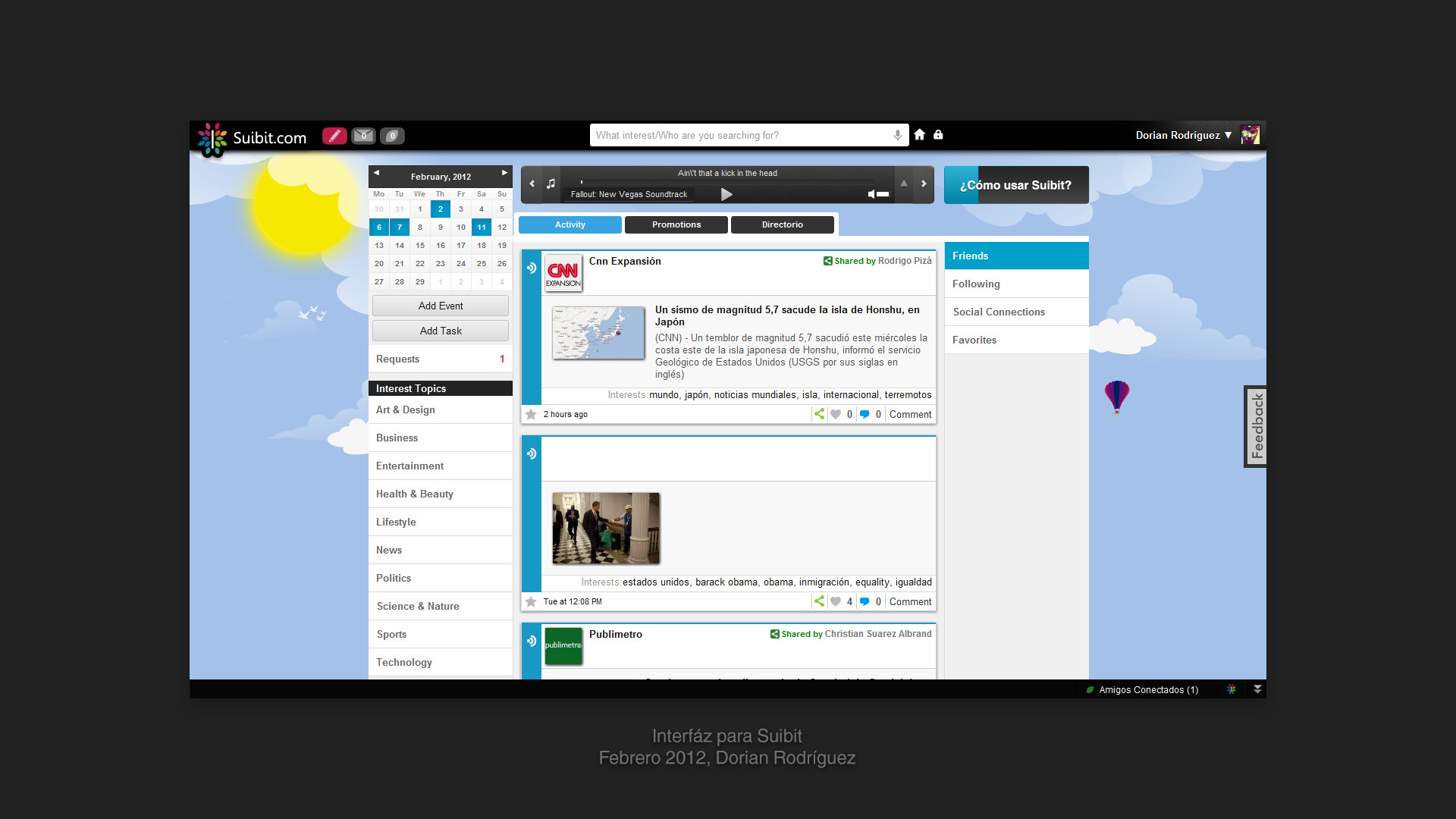 This was the last version of the main user interface, feed, music player, calendar, etc. February 2012.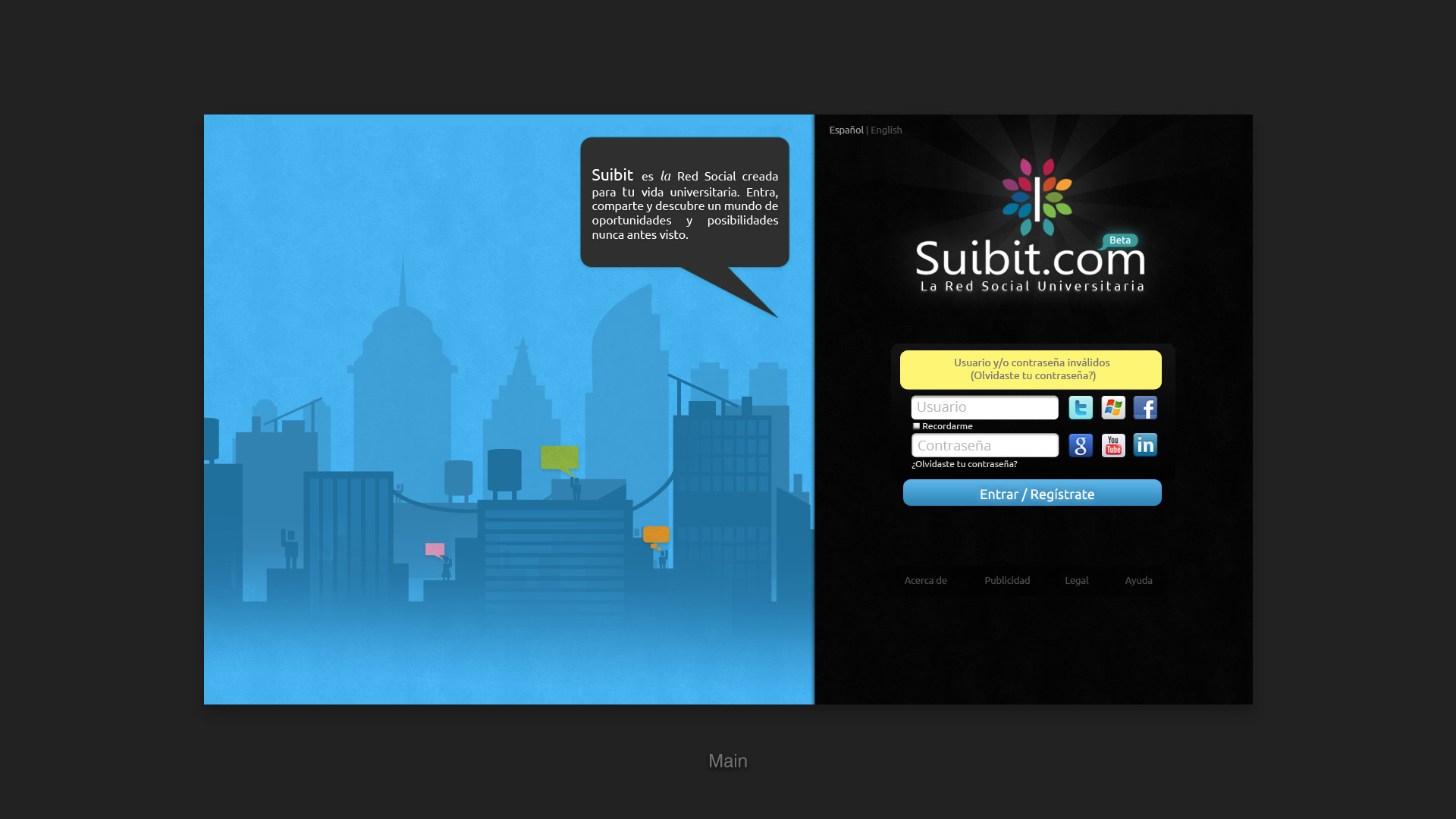 One of the design used for the main page, July 2011.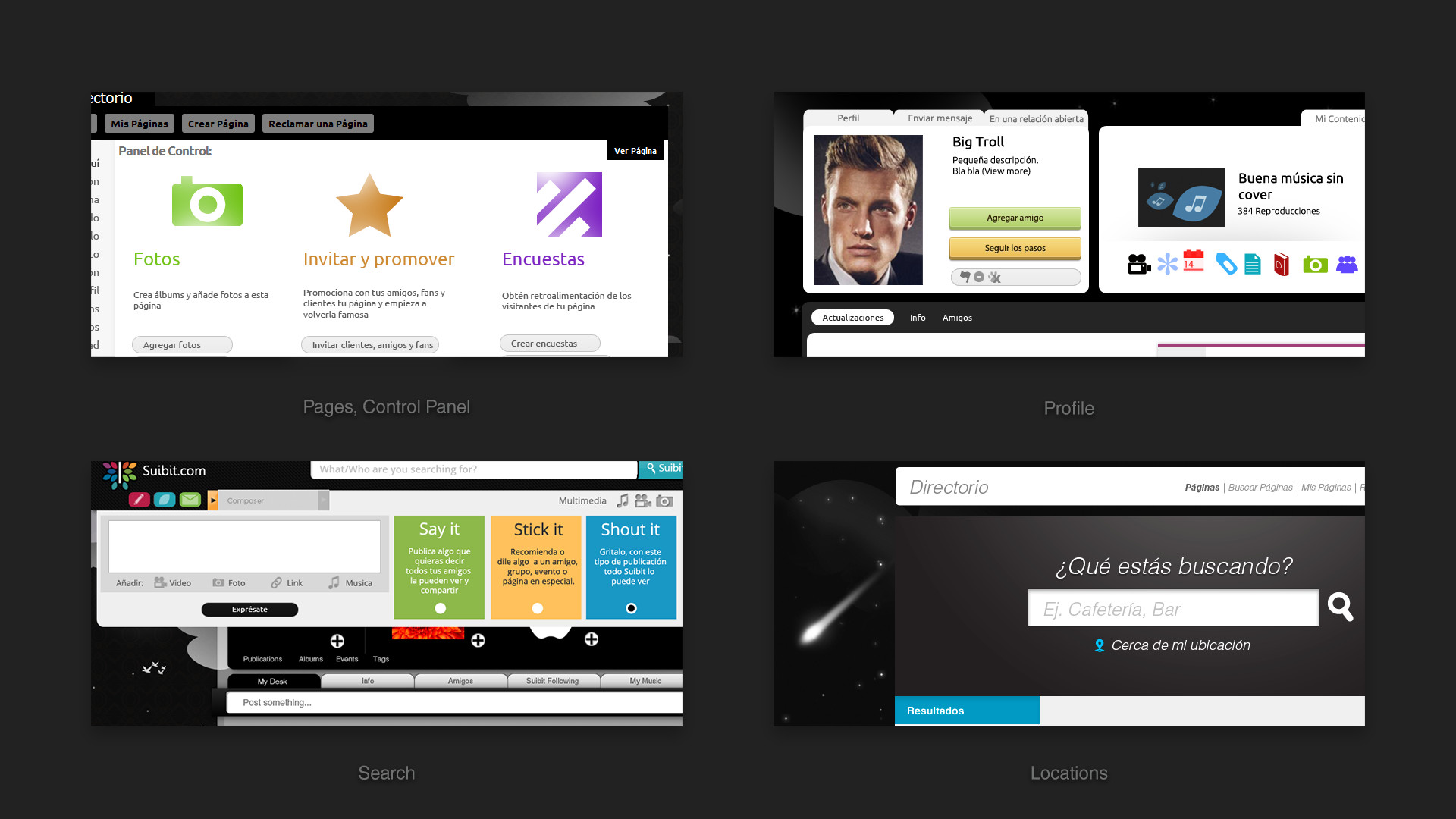 Several bits of the UI, some colorful logos on the Control Panel, a fancy profile page, the search bar with a post form and a place finder. You can see the night background in all the screens.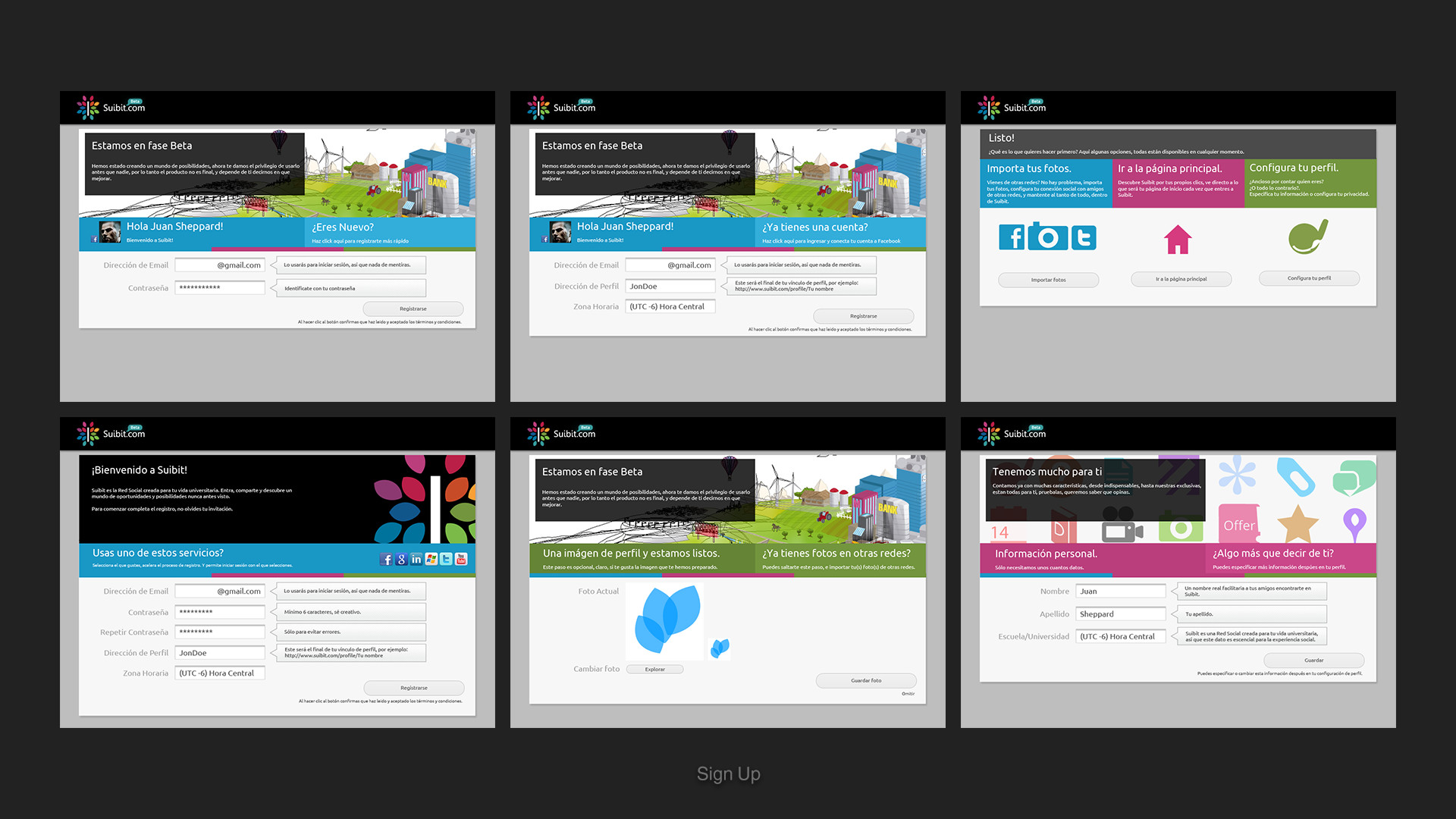 The steps to sign up and set up your account.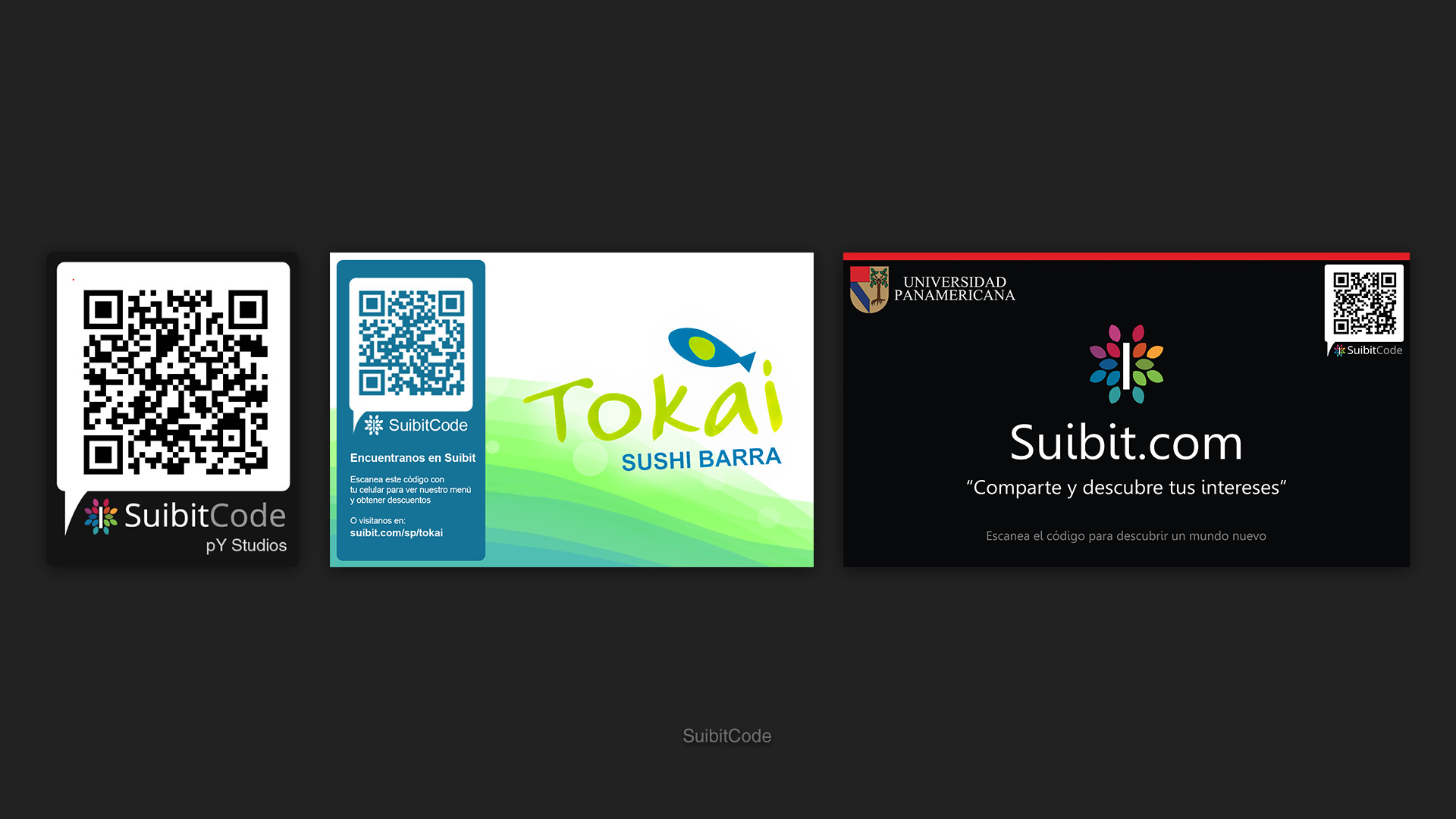 The SuibitCode was a QR Code that offered promotions on our site when scanned.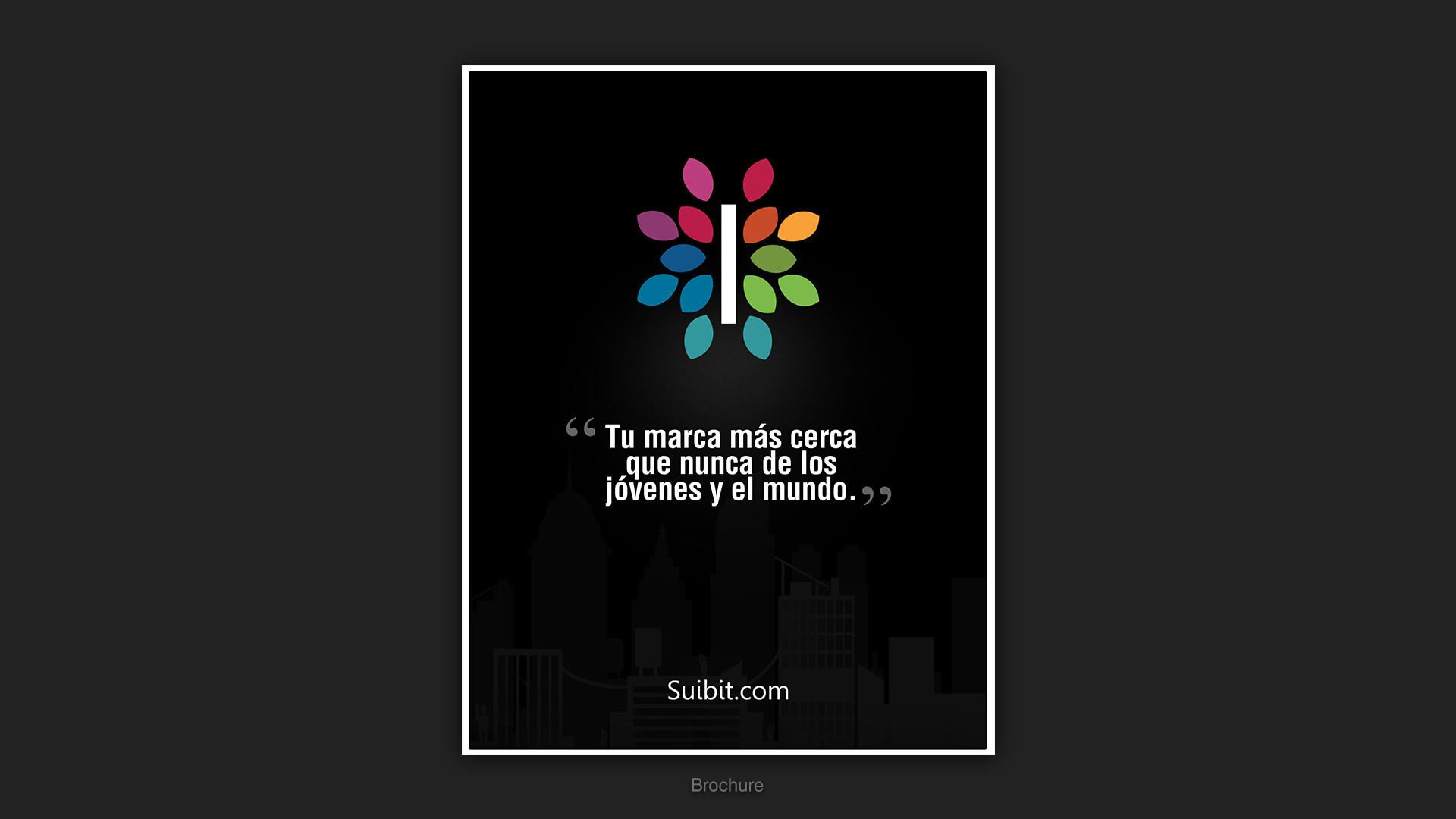 The first page of the brochure, a document inviting advertisers to use our platform.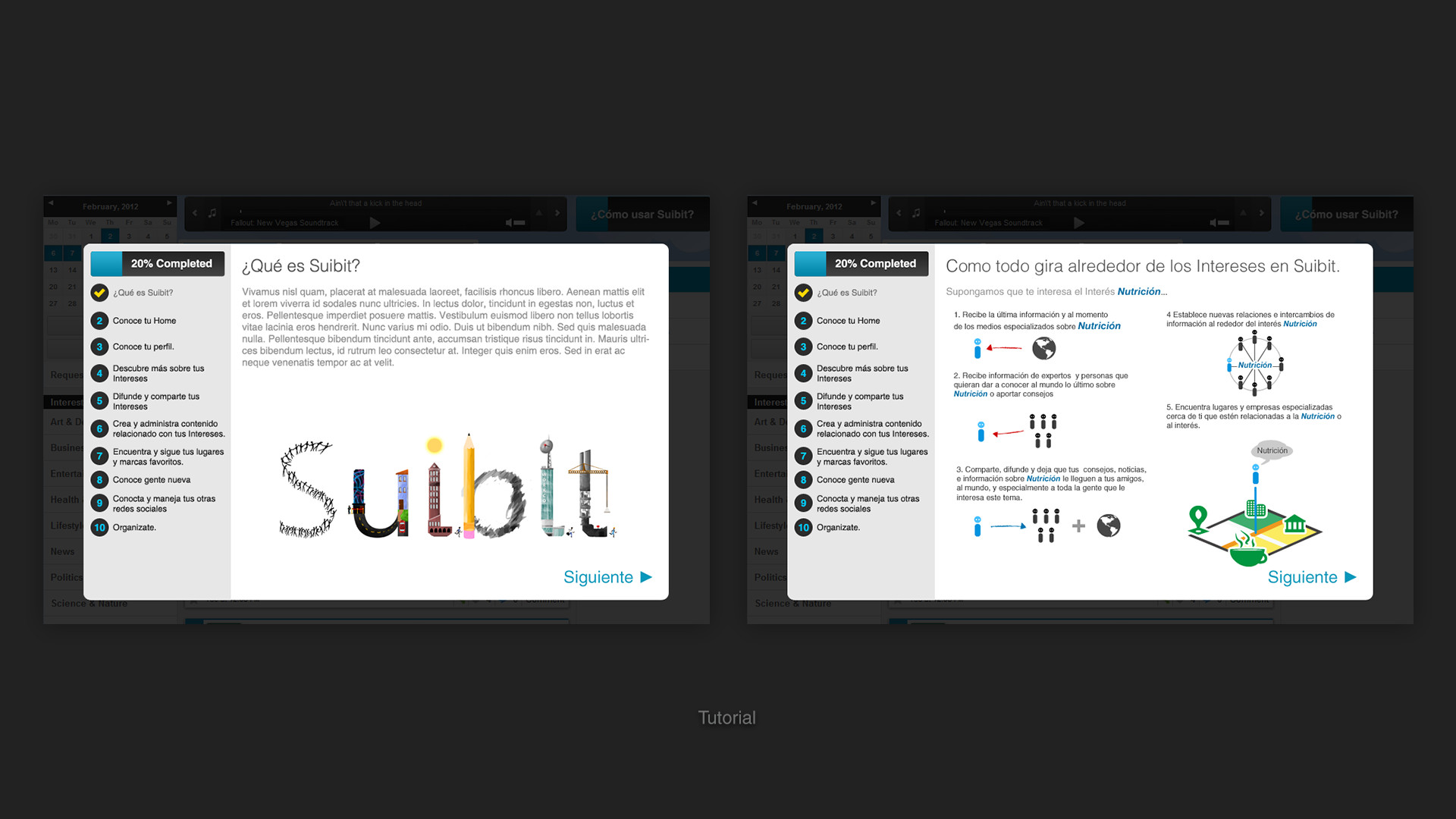 An optional tutorial, you can see one of the name illustrations there.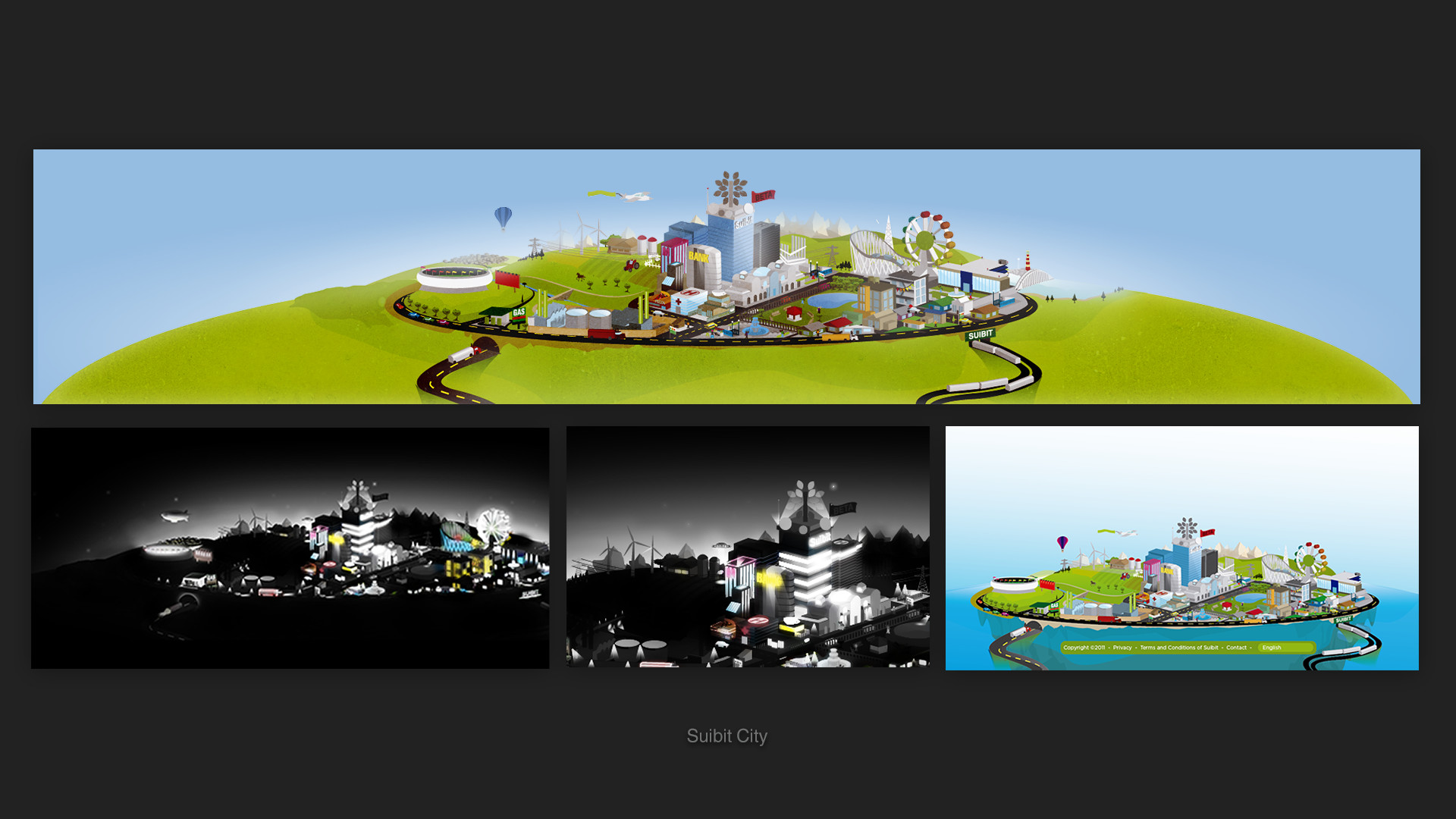 Suibit City was an illustration for the bottom of the page, it switched between day and night and was designed to support advertisement.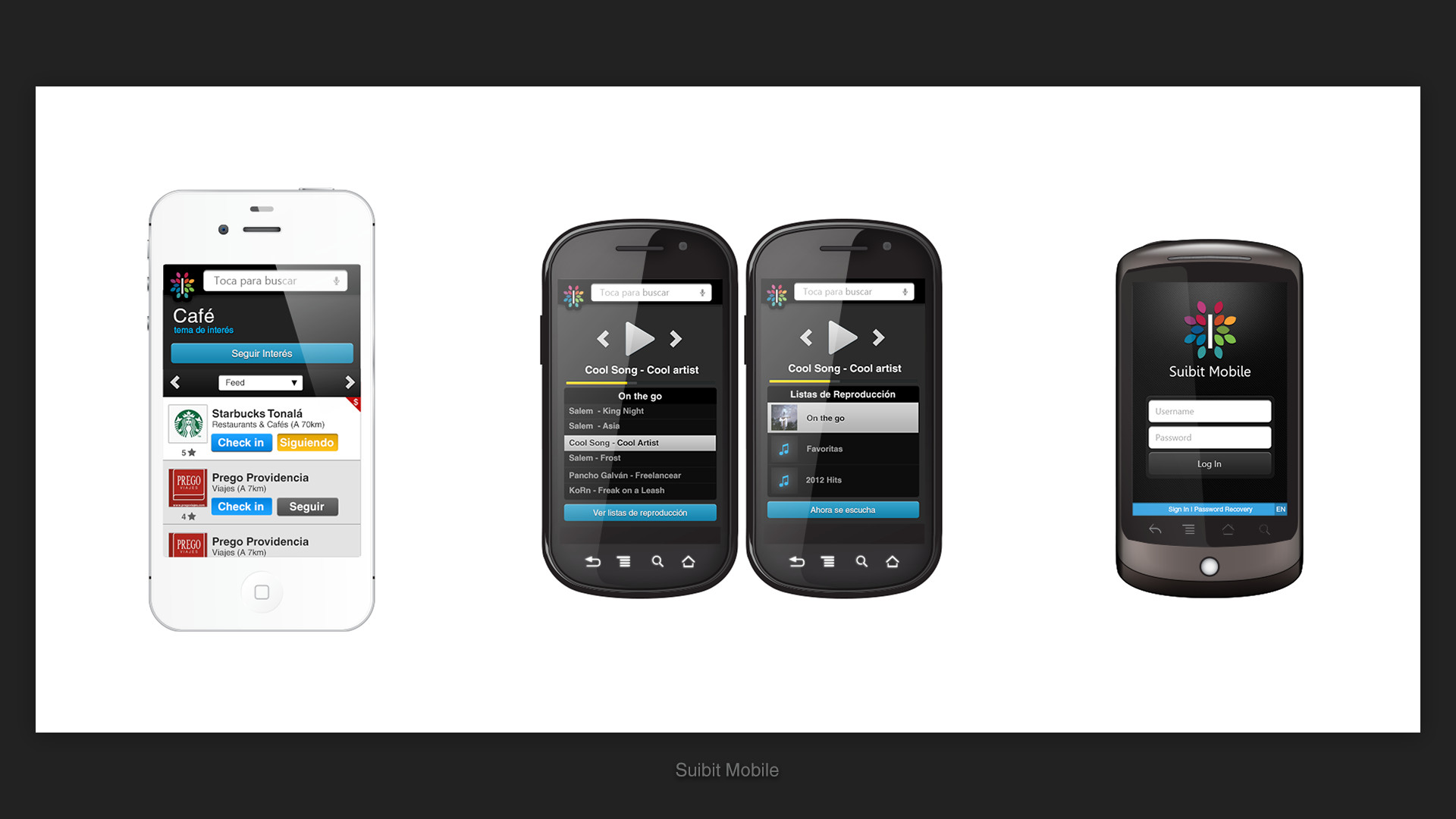 Some of the Suibit Mobile screens, a special design for mobiles.

Motion logo used on video tutorials.
Some of the work done from mid-2011 to q1-2013 for Suibit, a social network aimed at students.
I was in charge of designing basically everything visual. All the user interfaces for desktop and mobile versions, identity, motion graphics, advertising and illustration.
I had a lot of fun doing it, this was my first job as a UI designer.